JK MILITARIA
Custom Mounting and Framing
Mounting and framing is an excellent way to protect and preserve decorations for future generations. Whether they are family heirlooms or cherished collectibles, we take great care in mounting and framing your decorations so you can display them with pride.
Some examples of our work: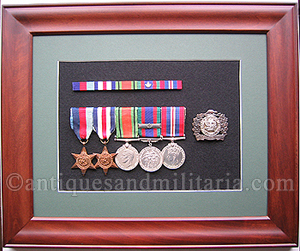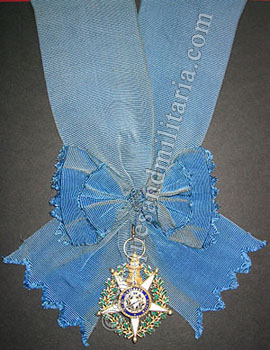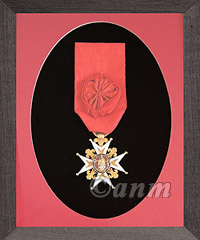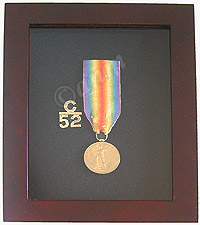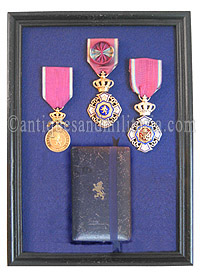 Because every collection is different, pricing is determined on an order-by-order basis. Please feel free to contact us for a free consultation. Sending scans of the items to be mounted is always helpful. We'll need to know:
the types of pieces to be framed, such as orders, medals, badges, dog tags, ribbon bars, letters or photos;
background colours you'd like, and whether you'd like matting and/or glass;
whether professional cleaning and/or restoration is desired;
whether you would like assistance to replace missing medals, ribbons or ribbon bars.
We can make suggestions if you aren't sure where to start. Our goal is to make sure you're happy with the end result!

Home / Categories / Email us with questions or to place orders